The Story Of Wine Classification

By
.(JavaScript must be enabled to view this email address)
Wednesday - April 01, 2009
|
Share

Del.icio.us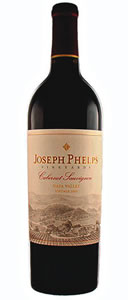 1998 Joseph Phelps Napa Valley Cab: juicy fruit
It is human nature to want to classify things in our lives. We classify cars, athletic teams, diamonds - and wine is no different. At one particular wine tasting, I mentioned that Chateau Lafite-Rothschild is classified as a First Growth. Naturally, a guest asked me what I meant.
Here's the story.
The Universal Exposition was going to be held in Paris in 1855 and Napoleon III wanted to promote the wine of Bordeaux to the world. So he called upon Bordeaux wine brokers and the Bordeaux Chamber of Commerce to come up with a ranking system for the wines. They came up with five rankings for the red wines of the Medoc with one wine from the Graves, a total of 61 chateaux, as well as a three-rank system for the wines of Barsac and Sauternes (the famous sweet white wines of Bordeaux). These rankings are called "Crus" in French, which translates to "growth" in English.
Interestingly, the brokers basically took the top wines and broke them down according to how much the wines were selling for or how much the market was willing to pay for them. Thus the wines that sold for the most money got top rankings.
There were only four chateaux that earned top classification in 1855 for their red wines. Those were Chateaux Lafite-Rothschild, Latour, Margaux and Haut-Brion. The classification remained the same until 1973, when Chateau Mouton-Rothschild was promoted from Second Growth.
Even now, if you took an average of the prices commanded by the wines in the market today, they would be relatively proportional to the ranking in 1855, with just a few exceptions such as Lynch-Bages, Leoville Las Cases and Ducru Beaucaillou. In the sweet wine classification, only one reigns supreme: That is Chateau d'Yquem. It is the only one classified as Premier Cru Superieure (Superior First Growth).
Hundreds of properties in Bordeaux felt snubbed by not being included in any of these classifications, so many producers banded together to create their own rankings.
But, as you might imagine, rankings can be very difficult to put together, especially if your chateau is not ranked as highly as you would like. The producers of the Medoc left outside the 1855 classification tried to do it as quickly as possible, but they didn't officially come up with one until 1932, 77 years later. They called it the Cru Bourgeois. But it has had so many problems that, as this piece goes to print, the Cru Bourgeois classification has officially been disbanded until further notice!
The next region to codify a ranking was St. Emilion - but not until 1955, 100 years later! It has only three rankings with Premier Grand Cru Classe A and B (of which there are only two A's and 13 B's) and Grand Cru Classe (almost 60). The region of the Graves, where Chateau Haut-Brion (the only Chateau outside of the Medoc to be included in the 1855 classification) is located, didn't come up with one until 1959. The area of Pomerol, home to Petrus, still does not have one.
So when you hear people talking about Crus and Growths, you won't think of mobs or actual vines. Just remember that First or Premier is the best ranking - but your palate and what you like is the final judge.
Recommendations: 2006 DEux Montille Monthelie Pinot Noir ($28) Just bursting with pure cherry and strawberry fruit and packs a punch on the palate. It is a spunky Pinot Noir from the Old World and just plain delicious. 1998 Joseph Phelps Napa Valley Cabernet Sauvignon ($80) that's correct, 1998. It's drinking fabulous now and is one of the true successes of the vintage with juicy Cabernet fruit with a soft tannin background.
Roberto Viernes is a master sommelier. E-mail
.(JavaScript must be enabled to view this email address)
Most Recent Comment(s):