The Unglamorous Side Of A Sommelier

By
.(JavaScript must be enabled to view this email address)
Wednesday - October 21, 2009
|
Share

Del.icio.us
Have you hugged your sommelier today?
Sommeliers are those rare (especially in Hawaii) stewards who put together the wine program and serve you the wines in a restaurant. These ladies and gentlemen have to be quite passionate about wine because, as a sommelier in a restaurant (and I speak from experience), you are not the highest-paid person. There is a secret life to these individuals that even restaurateurs are not always aware of.
To be a sommelier takes passion for wine.
Sommeliers usually play a larger role in a restaurant than just choosing and serving wine. They are very often a manager or the general manager, so in addition to their wine duties they have a host of responsibilities to take care of within the restaurant. They are often the earliest to arrive at work and often the last to leave.
In regard to their wine duties, they have to make sure they manage inventory properly - not buying too much or too little. They make sure that the beverage program is profitable. Duh! They make sure the wine is stored properly and served properly as well. So much of the enjoyment of wine has to do with the temperature of the wine. They also have to sell the wines they choose. They are always on the restaurant floor welcoming guests and assisting them with choosing an appropriate wine. Yes, food and wine pairing is or should be one of their fortes.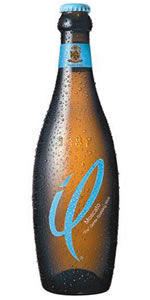 Sweet, bubbly, refreshing
Sommeliers are just as important as any server or waiter in the restaurant. Hopefully they also are training their fellow staff members to enjoy and properly serve wines. They should be passing on the knowledge and passion that they have to those interested enough to listen and learn. These are their responsibilities within the restaurant, but much of what they do also happens outside of the establishment.
More often than not, sommeliers must attend tastings, trainings and seminars outside of the restaurant during non-business hours. Distributors know that they have to work, so they schedule wine tastings for off hours. But do sommeliers get paid for their work off hours? Nine out of 10 do not. But wine tastings are a must for them if they are to improve their own knowledge, wine programs and themselves. Even on their days off they attend these tastings or wine dinners in hopes to procure the next great wine or the best-value wine to offer to their guests.
I do realize that some of you might be saying, "Boo hoo hoo, he has to 'taste' wine to make a living." I know, it doesn't sound too hard. But you would be surprised at how many let's just say "barely palatable" wines there are out there you have to taste through to find "the one."
I know that no one will play a violin or shed a tear for a sommelier, but do you know that when you pay your bill at the end of the night and you add on the tip, almost none of that goes to the sommelier? Do you even tip on the wine? I do. May I suggest indicating that you would like to make sure that the sommelier gets a portion of it? If you don't, at least leave a taste of the delectable wine you ordered so the sommelier will have something to drink at the end of his or her shift. They do deserve something for all their hard work.
Recommendations: 2008 Hirsch Vineyards Bohan Dillon Pinot Noir ($30) David Hirsch has long been known as one of the top Pinot Noir growers in California, and this wine is exemplary. Sweet strawberry and cherry fruit sing from the glass with a silky and round texture that screams to be drunk. NV IL Moscato ($12) My wife loves Moscato, my wife loves me, my wife loves this Moscato. You can't go wrong. Sweet, bubbly, refreshing - what more can you ask for?
Roberto Viernes is a master sommelier. E-mail
.(JavaScript must be enabled to view this email address)
Most Recent Comment(s):