The Wine We Don't Want To Drink

By
.(JavaScript must be enabled to view this email address)
Wednesday - October 05, 2011
|
Share

Del.icio.us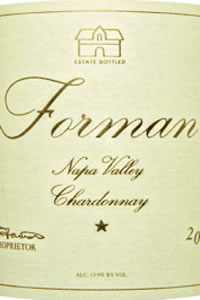 Not your typical Napa Valley Chardonnay
I've had a spate of not so tasty wine sent to me to taste and evaluate. I get wines from time to time from importers or producers asking my opinion. And sometimes the wine is honestly not worth drinking. So here are some of my favorite things I would do with all the wines I've taste but wouldn't want to drink.
1) Fuel an ethanol-powered vehicle. I know the corn thing is now quite passé, but how about using all the crappy wine in the world to power a fleet of cars? We could call them the "Grape Gang" or "grapepowered" or "plonk putters"!
2) Make red wine vinegar. I've written on how to make this, but I recently found out that a lot of red wine vinegar is not made with any real red wine. It is made with white wine with grape skin extract or red wine coloring and even red wine flavoring. Mind you, I'm not sure if you need to start with "good" red wine to make "good" red wine vinegar.
3) Reduce them into sauce. I know in this case you need to start with a good wine in order to make a good sauce, but then again, sometimes you just want to savor the really good ones. I can't see myself making a reduction sauce with a Grand Cru Burgundy or First Growth Bordeaux. Can you? If you can, you're in another league.
4) Use them to water roses. May-Eliane de Lencquesaing, formerly of Chateau Pichon Lalande, once told me that her rose bushes grow better when they get a little bit of wine in their diet. She wasn't saying that was the only thing she was using to water her roses, just that she thought the colors were deeper and the plant was heartier because she fed them a bit of red wine now and again. Her wines were some of the best, so if I drank them I'd probably feel better too.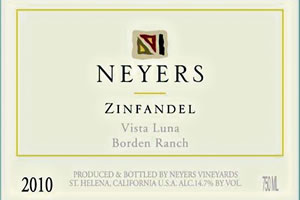 A plump, juicy and jammy Zinfandel
5) Make sangria. My wife likes to make sangria and sometimes springs on me the question: "Do you have anything I can use for sangria?" I have to think of a wine not good enough to drink in my cellar to use for it. She loves adding oranges, cinnamon, sugar and berries. She cooks off some of the alcohol and we serve it during the holidays. Hers is quite yummy.
6) I happily give them to people who don't care what they drink. They just love wine. These are real wine lovers. They are indiscriminate and drink wine because that's all they drink. I know you are out there, and I appreciate you, too. I'm not here to judge you. You can drink whatever you like, even if I wouldn't drink it myself.
7) Marinade. My sister-in-law has a killer kal bi marinade in which she uses white wine, and it's absolutely delicious. There are dozens of recipes that use wine as a marinade. Some of them use the wine not so much as a flavoring agent but as a meat tenderizer or in place of vinegar.
Recommendations: 2009 Forman Napa Valley Chardonnay ($36) This is not your typical Napa Valley Chardonnay It's brighter, lighter, more complex with a more Burgundian sensibility of earthiness and elegance. It's like a breath of crisp fresh air in the sea of overly oaked and buttery Chardonnays of Napa Valley. If you like wines with pedigree and elegance (kind of Meursault-like), this is a wine for you. 2010 Neyers Vineyards Vista Luna Zinfandel ($23) OK, how often do you see me recommend a Zinfandel? This one is plump, juicy and jammy yes, everything you want in Zinfandel, but it doesn't kill your palate.
Roberto Viernes is a master sommelier. E-mail
.(JavaScript must be enabled to view this email address)
Most Recent Comment(s):