Tips For Tasting Straight From The Barrel

By
.(JavaScript must be enabled to view this email address)
Wednesday - May 27, 2009
|
Share

Del.icio.us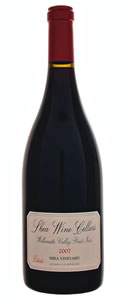 Bright cherry and raspberry fruit with super silky palate
So you set up a terrific vacation in wine country and you are so excited to visit the winery. The anticipation builds as you arrive to taste the wine en situ, at or near its birthplace. You get to the winery and they put a glass tube into the barrel and suck out some unfinished wine to pour into your glass. You say to yourself "But I've never tasted wine directly from barrel before. What am I supposed to look for? What am I supposed to taste? If the wine is not finished and bottled, what will it be like once it is?"
When I first began in the wine business, those same questions ran through my mind and my palate. I was no expert in tasting wines, much less barrels of wine that have not completed their evolution into a bottled wine. After much experience and advice from some much-more experienced palates, here is what I recommend if you find yourself tasting wines from barrel instead of bottle.
The first thing you must know is what to expect. Young wines, especially from barrel, are going to be extremely fruity. They smell and taste more like juice than wine. What you should be looking for is what type of fruit and the intensity of it. A barrel sample should have vibrant fruit, not dried out fruit. It should show appropriate ripeness. I am leery of overripe fruit as well as underripe fruit in barrel samples. Overripeness can mark a wine as "over the top" or unbalanced, as the overripeness occurs when the grape stays on the vine too long, and thus raises a flag to me to make sure the components in the palate are not unbalanced. Overripe wines often lack acidity, are overt in alcohol and become even more so when they are bottled. Underripeness results in "mean and green" aromas and flavors. Bell peppers and tomato leaf appear in red wines, and acrid citrus for most whites. These characters reveal themselves even more overtly as the wine ages - not something you want.
A wine raised in new oak will have much of the aroma and flavor of the new wood. This aroma and flavor of toast, vanilla, cedar, butterscotch, baking spices, coconut or dill will not be quite integrated with the wine. In most cases, these characters will meld into the wine and soften over time. However, in some cases, this oakiness will be overpowering and stick out like a sore thumb. The oak treatment also can result in an increase in tannic structure of the wine, which is of special importance to the longevity and overall character of a red wine.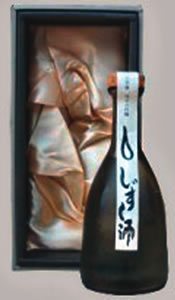 Shichi Hon Yari Shizuki Junmai Daiginjo: A gorgeous sake
Speaking of tannin, red wines in the barrel generally will have a lot more tannin than a finished wine. Tannin is part of the scaffolding, or bones, of a red wine. If the wine has too little or too much of it, you can make your assessment of the quality and longevity of the wine. The quality of the tannin is important as well, with ripe tannin being quite smooth and adding texture to the wine. Hard, dry, rough or raspy tannin can make a wine unpleasant and may be a sign of inappropriate ripeness or wine-making. These types of tannins do not age well - you should look for velvety, ripe and silky tannin.
Overall, what I look for in young wine is balance. Whether the wine is extremely intense, high-decibel, or finesseful and elegant, if it has all the pieces in the right place and is harmonious, it is a wine I would recommend once it's in bottle. Many would say that much can happen before bottling, and this is true. So it comes down to the producer and track record. There is no substitute for experience.
Happy barrel tasting!
Recommendations:
Shichi Hon Yari Shizuki Junmai Daiginjo ($75/500ml) This "free run juice" Sake is absolutely gorgeous! Hints of rain, herbs, sweet corn and an effortless, cloudlike palate make this one of the best Sake I've tasted all year.
2007 Shea Wine Cellars Pinot Noir ($45) A beautiful effort in a difficult year, this Pinot Noir is replete with bright cherry and raspberry fruit with a super silky palate and effortlessly long finish.
Roberto Viernes is a master sommelier. E-mail
.(JavaScript must be enabled to view this email address)
Most Recent Comment(s):