Understanding How To Enjoy Wines

By
.(JavaScript must be enabled to view this email address)
Wednesday - January 27, 2010
|
Share

Del.icio.us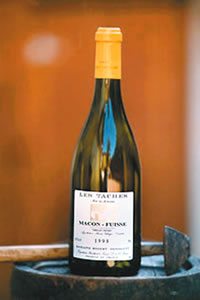 A perfectly balanced Chardonnay
"Do you understand the wine?" is what I was asked after I made a strange face when tasting a wine. I used to hate when people asked me that. The question seemed so condescending. It's as if someone is so unintelligent as not to be able to "understand" a wine.
How does one really come to "understand" a wine? Can it come from reading a brochure or textbook? Do you have to visit the winery and the vineyard? Or is understanding a wine the same as liking it?
Understanding comes from education and experience. And wine is no exception. I am still as passionate about learning new things about wine and about new wines as I was the first day I tasted a wine that made me go "Wow!" I think it was a glass of German Riesling. I read as much as I possibly can about wines in textbooks and magazines alike. (I recommend Decanter magazine.) And I love when you readers send me links to interesting articles from the Web, too. This passion for learning is also why I travel, even for vacation, to classical wine-growing areas - not to mention the great food.
You can read about a wine until you are blue in the face and not know what the wine tastes like. In addition, you might think you know everything about the wine until you actually visit the vineyard and the winery from which it came. The smells, soils and origins that you experience when you visit are what give wine its identity and its context. Like art, wine needs context in order to understand it. Price and place add to the context.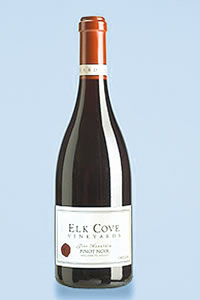 A full, enjoyable Pinot Noir
Understanding also engenders appreciation.
Appreciation for something is almost never blind. It requires the context, the knowledge and the experience from which to extract the beauty - or lack thereof - a wine can express.
Wine is a form of communication. It can communicate a vineyard, a winemaker and even a philosophy. Some wines are more eloquent than others. The appreciation can result in positive or negative feelings. Do you like it or not? Is it your type of wine? That is the final question in the end, and it's the question that some wine snobs fail to ask.
Some wine geeks can understand everything under the sun about wine, yet when asked which their favorite wine is, they hem and haw about what they are eating or the time of day. Don't give me the "understanding" and "appreciating" all types of wines mumbo jumbo. If you truly understand each type of wine, you would understand even more clearly why some are better than others and it would be easy for you to choose your favorite.
So some wines are easier to understand than others. Understanding a wine helps you enjoy it to its fullest potential but does not prevent you from enjoying it in the least. The first reason for wine is to be enjoyable. And if you enjoy it, well, I can understand that.
Recommendations: 2007 Robert-Denogent Macon Fuisse 'Les Taches' ($26) This is terrific Chardonnay with old vine sappiness and all the sweet apple and pear flavor you could want. It has perfect balance. 2008 Elk Cove 5 Mountain Pinot Noir ($39) This is pretty special Pinot Noir with a slap in the face of sweet cherries framed by sweet vanilla and a penetrating aftertaste. It is fuller than most and definitely enjoyable.
Roberto Viernes is a master sommelier. E-mail
.(JavaScript must be enabled to view this email address)
Most Recent Comment(s):