Visiting Italy Through Its Wines

By
.(JavaScript must be enabled to view this email address)
Wednesday - July 02, 2008
|
Share

Del.icio.us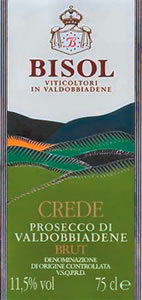 All about fun and refreshment
It has been too long since I have visited Italy. But every time I have a glass of great Italian wine, I feel transported to that beautiful land of olive trees and vineyards. I recently transported through some great bottles of Italian wine that are worthy of more than mention.
Prosecco is quickly becoming the unofficial ambassador for Italian wine. It is amazing to me how quickly this style of wine has become popular in the world. At the same time, it is easy to see why. It is sparkling, relatively inexpensive, easy to drink and easy to say. In addition, there are plenty of good examples of this wine available. The wine is made sparkling by the Charmat method, which is less labor- and time-intensive than Champagne. Prosecco is the name of the wine and the grape that comes from the Veneto, where there are two major areas of production, Conegliano and Valdobbiadene. The Valdobbiadene is seen as the better of the two, owing to its higher elevation, giving the wines a better acidity and longer growing season resulting in more complex flavors in the wine. One of my favorites is the Bisol Prosecco di Valdobbiadene "Crede" ($16). This lovely frizzante is full of bright orange and apple fruit and flower aromas backed up by a very fruity palate, not sweet, but not too dry. It is neither acidic nor bitter, which some others can be. This wine is about fun and refreshment. I'm into that.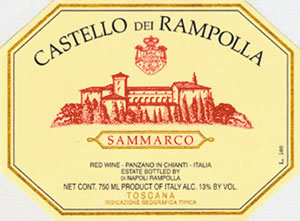 Cabernet Sauvignon takes charge
Brunello di Montalcino is truly one of Italy's greatest wines. It comes from one of the most picturesque areas of Tuscany, Montalcino. Made entirely from a single variety, Sangiovese Grosso, locally known as Brunello, it is regal wine that repays cellaring and can be a thrilling experience. I was thrown for a loop when I tasted the 2001 Camigliano Brunello di Montalcino "Gualto" Riserva ($79). This single vineyard "Gualto" is named after the winery's owner, Gualtiero Camigliano, and the Riserva designation notes that the wine has spent an extended period in oak aging. It starts off with a huge blackberry, anise and spicy nose. Without overbearing oaky character, the wine has a sleek texture with black cherry and dried cranberry flavors that are deeply penetrating on the palate. This wine will be even better in five to 10 years. It is a terrific example of the heights that Sangiovese can reach in the right hands and from the right piece of land.
Another wine from Tuscany that caught my palate "by the throat" was 2003 Castello dei Rampolla "Sammarco" ($99). This ancient winery (1739) is still owned by the di Napoli Rampolla family and has been practicing biodynamic farming for a decade now. Here, instead of concentrating on Sangiovese, which is the region's workhorse, they have focused and really excelled with Cabernet Sauvignon. They make a delicious Chianti Classico, which has some 10 percent Cabernet Sauvignon in the blend, giving it a broader appeal and deeper richer texture. But the "Sammarco" is where the Cabernet Sauvignon takes charge with 70 percent of the blend, the rest being Sangiovese. It exudes power with chocolate, vanilla, cassis, dried herbs and wet stone bursting from the glass. It approaches the palate with a masculine touch, almost thick in texture, strong and deep flavors that don't let up. Despite its thickness, it is a wine that is already easy to drink.
With the prices of plane tickets being what they are, it isn't a bad idea for wine drinkers to visit Italy through the wines instead. All these wines are worth their price and then some.
Roberto Viernes is a master sommelier. E-mail
.(JavaScript must be enabled to view this email address)
Most Recent Comment(s):