Weather Woes For Napa Wineries

By
.(JavaScript must be enabled to view this email address)
Wednesday - August 31, 2011
|
Share

Del.icio.us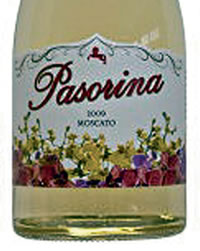 So good and so inexpensive
I was just in Napa Valley visiting some old and new friends, and, of course, wineries. There is not enough room on this page to talk about all the wineries I visited, but I do want to give you an idea of the goings on and what's happening in the valley that is either interesting and worth passing on to you.
This year's growing season is terribly late. Some vineyards are only beginning veraison now. This is the process where the grapes change from green to black, signaling progress toward physiological ripeness. Typically this lasts 50 days or so, which puts harvest into late October, which is quite late. I kidded with a friend that they might still be making wine at Thanksgiving and that is for those who are fortunate enough to have a decent amount of grapes on their vines. There has been so much wet weather this year during key bud break and flowering periods that the yields in many vineyards are minute. One high quality vintner showed me his vineyard and bemoaned that he will probably get an average of a quarter ton per acre this year. That is down from an average of two and a half to three tons per acre (which is not high by any stretch of the imagination) in an average year. The vineyard was suffering from "shatter" (uneven fruit set during flowering) and even a second crop, as the vine reacts to having so much water, it produces a "second crop." The bunches that were on the vines were quite loose and were ripening unevenly. Quality can still be saved as vintners cull the bad fruit from the good, and some winemakers are still hopeful. But just don't count on there being much of anything for the 2011 harvest.
A unique phenomenon this year for several vine growers is that their younger vines have produced more fruit than their older vines. Because younger vines are more copious and want to make fruit right away, many of the young vines budded and flowered earlier than the old vines, and before the spates of rain that have hampered the budding and flowering of the older vines. This will have a marked effect on the quality of the wines in 2011 for many.
There is still a lot of replanting going on in the valley, not only because older vines become economically unviable, but also because of poor rootstock choices. Some rootstocks are still susceptible to phylloxera (the root louse that can destroy a plant) and have to be replanted.
And many forget that Napa Valley is still a very young wine-growing area. Most vineyards are still in the "experimental" stage. And vine growers are still tweaking their planting to express the best that their vineyards have to offer.
Some are changing clones, rootstocks and even both. Some are changing the direction the rows are planted in order to better maximize the sun exposure. And some are replanting at a higher density to give a natural competition among the vines in order for them to seek deeper into the soil to express more of their "terroir."
It had been five years since I visited Napa Valley, and much has grown and even more being learned. I won't wait that long again for my next visit.
Recommendations: 2009 Morlet "Ma Princesse" ($85) With all due respect, this is the best Chardonnay from California I've tasted all year. The texture is sexy, the flavors go on forever. Hedonistic and delicious! 2010 Pasorina Moscato ($11) I did a double take when I tasted this wine so good and so inexpensive? Sweet, fun and playful, full of lychees, peaches and grapey deliciousness.
Roberto Viernes is a master sommelier. E-mail
.(JavaScript must be enabled to view this email address)
Most Recent Comment(s):