What's That Wine's Name Again?

By
.(JavaScript must be enabled to view this email address)
Wednesday - March 04, 2009
|
Share

Del.icio.us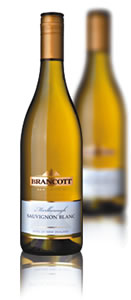 Zesty palate and terrific value
I went to a very elegant and joyous wine-tasting event recently in the Plantation Guest House at Hotel Hana Maui. My wife was in attendance - a rare treat - and she asked me how I expected people to remember the names of the wines that were being served that evening.
I presented the wines to the attendees as a group and reintroduced each one to the guests as I poured them, but I told her honestly that I didn't expect them to remember them.
So I thought about it and asked myself, how do I remember wines and how do I help others remember them?
Some wines have memorable names like Chateau Margaux, The Bitch, Suxx, Fat Bastard, et al. But the majority of wine names read like a list of names in a phone book. When people ask me how I remember wines, I say, frankly, it's easy. For me, wine is a passion. Like anything someone is fanatic about, I ingest the knowledge of wines, their names included.
It's the same for other fanatics. I've met people who can remember the starting lineup for the New York Yankee's World Series champions - from 1961! I have a co-worker who could name the starting lineup for the Dallas Cowboys. I'm sure there is something you know in and out, too.
But some tools are necessary to help you remember the wine you drink.
Here are the obvious ones: Write the name down somewhere. If you like it enough, it's worth it! Take the menu home if you are dining in a restaurant. Restaurants love to give their menus to guests so you remember them and hopefully return to enjoy another meal there. If it is a wine dinner, chances are that the wines will be listed.
Another way people can remember a wine is by keeping its cork. These days, corks have plenty of information on them, including websites of many wineries. Of course, there are plenty of wineries that don't even use a cork anymore. You can still keep the cap - I know, it doesn't sound romantic, but it does have the name or at least the insignia of the winery that produces the wine. You also can ask for the bottle, but that's even less fun, especially when you have to haul it around to different wine stores to show them the label. Neither the cap nor the cork usually tells you for which wine from the winery it is used, but it is certainly a good start.
The label is actually the best thing to get from the bottle, although these days it is practically impossible to remove a wine label without ruining it. There are kits with sticky paper that pulls the label off, but you'll have to remember to take it with you when you go to dinner. Some better restaurants actually keep some on hand just for that reason.
Some producers have made it easier for consumers by making part of the label or back label a tear-off so you can actually take a little piece of the label to remember. Some are the size of a stamp, and others the size of a business card.
In the end, hopefully, it is the quality in the bottle that makes you remember the wine. But you still have to remember it. Otherwise, what good is the wine?
Memorable wines: 2007 Joguet Chinon Rose ($19) One of the finest dry Rose around. It has an electricity and nerve to it along with sweet strawberry and peach notes - absolutely invigorating! 2007 Brancott Marlborough Sauvignon Blanc ($14) Penetrating aromas of guava and passion fruit lead to a zesty palate filled with citrus and elegance. What a terrific value!
Roberto Viernes is a master sommelier. E-mail
.(JavaScript must be enabled to view this email address)
Most Recent Comment(s):