Wines To Pair With Your Comfort Food

By
.(JavaScript must be enabled to view this email address)
Wednesday - December 02, 2009
|
Share

Del.icio.us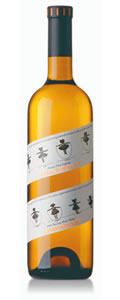 Coppola: A nicely balanced Chardonnay
In my travels, I always try to see if I can pick up any type of trends in the wine and food scenes. I also ask my fellow travelers what they see across the country. One of the reports I have heard often and see in my own travels is the return to comfort food. The glitz and glamour of food twisted, pulverized and aerated has taken a back seat to the more simple, recognizable and flavorful fare that beckons one back to their youth.
It is no big secret that in times of distress people need comfort. The word recession alone will push people to seek it. So during these times, the simple (and most of the time less expensive) options of a perfectly done burger or steak, fried chicken, steamed fish, apple pie and pizza even have become a feature and mainstay of restaurateurs and guests across the fruited plain.
Chris Ringland of R Winery, Ringland Vintners and Rockford fame mentioned to me the "renewed reverence of the burger." Throughout his travels he has seen it glorified and spotlighted not only in steakhouses, but in fine-dining establishments. This ultimately leads to the question of where to get the best burger.
But I will leave that for another column.
What I'm getting at is that not just any type of food is comfort food. Comfort food is the type of food that you were served as a child. Maybe you weren't feeling so well and your mom made some soup. Or you may remember a day at the beach when the hot dogs and hamburgers were infused with the joy of the summer day. Whatever it is for you, there is that link in your palate and mind to the goodness of that experience.
So if people are choosing more-comforting food, how does that translate to our selections of wine? None of us grew up drinking wine (unless you are from Europe, but even then I'm sure you didn't drink much wine as a child). But we do have certain memories of a glass of wine that was served at maybe our birthday, an
anniversary, someone's wedding or even an ultra-memorable dinner. That experience may still be relived in your mind and on your palate. Do you look for that wine or try to re-create that experience?
I certainly know that people are not being as adventurous about reaching out and trying some new varietal, especially if it costs more than what they normally spend on a glass or bottle. The comfort zone for most drinkers is Chardonnay for white and Cabernet Sauvignon for red - and there is absolutely nothing wrong with that. Don't let any snooty sommelier tell you otherwise. A burger with Cabernet Sauvignon is a great pair! Chardonnay and roasted chicken with french fries, or popcorn, if you like, are wonderful ways to pass an evening's meal. Let it warm you from your palate all the way to your belly.
Whatever food comforts you, make sure that you add a comforting glass of wine with it. It will help to brighten your meal and maybe even your outlook. It will harken your spirit to better days gone by and to better days to come.
Recommendations: NV Bitch Bubbly ($12) From the same guys that brought you Bitch Grenache comes this bubbly Rose that smells like a basket full of fruits and flowers. It is sweet, low in alcohol, sparkling and just delicious fun! 2007 Coppola Directors Chardonnay ($14) Plenty of sweet apple and orange fruit rounded off with a good dollop of vanilla cream, but it still retains a nice balance and creamy finish.
Roberto Viernes is a master sommelier. E-mail
.(JavaScript must be enabled to view this email address)
Most Recent Comment(s):